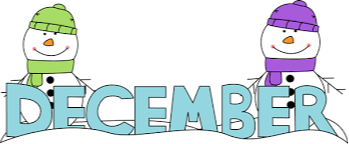 Coxsackie Elementary and EJA Elementary
Middle School and High School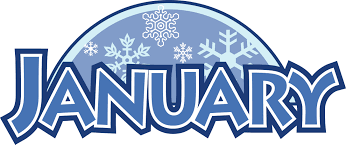 Coxsackie Elementary & EJA Elementary
Middle School & High School
The Coxsackie-Athens School District is dedicated to providing nutritious meals and a positive, supportive environment for our students. Here's a breakdown of the key points in the of the mission of the Food Service Department:
 Menu Development Process: The menu development process starts with a review of a recipe database that incorporates locally grown fruits and vegetables as well as USDA commodity products. This emphasizes the use of fresh and locally sourced ingredients, which can be beneficial for both nutrition and the local economy. The Farm to School initiative suggests a commitment to further incorporating locally sourced food into the school meals.
 Nutritional Analysis: All menus are created using USDA-approved nutritional analysis software to ensure that the meals meet age-appropriate nutritional targets. This includes monitoring calories, total fat (30% or less), saturated fat (10% or less), and ensuring that the menus provide adequate levels of protein, vitamins, fiber, minerals, calcium, and sodium. This ensures that students receive well-balanced and nutritious meals.
 Meal Shaming Policy: The district has a clear policy in place to prevent the shaming or differential treatment of students based on their ability to pay for school meals. This is important for creating an inclusive and respectful environment for all students.
 Wellness Policy: The district is committed to the overall development of every student, including their personal, academic, developmental, and social success. To achieve this, they emphasize creating safe, health-promoting learning environments at every level throughout the school year. The Wellness Policy likely covers a wide range of topics related to student health and well-being.
Contact Information: If anyone needs further assistance or has questions related to the school district's food programs and policies, they can contact Food Service Director Mary DiStefano at 518-731-1821 or at [email protected].
Overall, the Coxsackie-Athens Central School District is taking a comprehensive approach to student nutrition and well-being, ensuring that students have access to healthy meals and a supportive educational environment.
In accordance with federal civil rights law and U.S. Department of Agriculture (USDA) civil rights regulations and policies, this institution is prohibited from discriminating on the basis of race, color, national origin, sex (including gender identity and sexual orientation), religious creed, disability, age, political beliefs, or reprisal or retaliation for prior civil rights activity.
Program information may be made available in languages other than English. Persons with disabilities who require alternative means of communication to obtain program information (e.g., Braille, large print, audiotape, American Sign Language), should contact the agency (state or local) where they applied for benefits. Individuals who are deaf, hard of hearing or have speech disabilities may contact USDA through the Federal Relay Service at (800) 877-8339.
To file a program discrimination complaint, a Complainant should complete a Form AD-3027, USDA Program Discrimination Complaint Form which can be obtained online at: https://www.usda.gov/sites/default/files/documents/USDA-OASCR%20P-Complaint-Form-0508-0002-508-11-28-17Fax2Mail.pdf, from any USDA office, by calling (833) 620-1071, or by writing a letter addressed to USDA. The letter must contain the complainant's name, address, telephone number, and a written description of the alleged discriminatory action in sufficient detail to inform the Assistant Secretary for Civil Rights (ASCR) about the nature and date of an alleged civil rights violation. The completed AD-3027 form or letter must be submitted to:
mail:
Food and Nutrition Service, USDA
1320 Braddock Place, Room 334
Alexandria, VA 22314; or

fax:
(833) 256-1665 or (202) 690-7442; or

email:
[email protected]

This institution is an equal opportunity provider.
2023 - 2024 Free/Reduced Meal Application
Please be sure to fund your student's meals account by paying online with MySchoolBucks.

Get Started Today:
Go to myschoolbucks.com or download the mobile app

Create your free account and add your students using their school name/student ID

View cafeteria purchases and add funds using your credit/debit card or electronic check