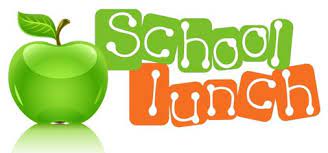 2023 - 2024 Free/Reduced Meal Application
Please take the opportunity to advocate for ALL of our students. With some states already providing meals to ALL students, at no cost, we are pushing for New York to provide the same.
Attached here is a template that can be used to draft your letter of advocacy
Copy and paste our elected government officials contact information, into the template, using this list of contacts.
Welcome back everyone! As a friendly reminder, Coxsackie-Athens CSD will be returning to charging for school meals this year. Please be sure to fund your student's meals account by paying online with MySchoolBucks.

Get Started Today:
Go to myschoolbucks.com or download the mobile app

Create your free account and add your students using their school name/student ID

View cafeteria purchases and add funds using your credit/debit card or electronic check
Healthy School Menus
"If a sharp mind is the basis for learning, healthful meals are the food for thought."
With childhood obesity rates at an all time high, crafting healthy school lunch menus that appeal to kids has never been more important. We offer fresh, interesting and healthy menus that meet USDA nutritional guidelines.
Recipe Development
Coxsackie Athens School District menu development process begins with a review of our extensive recipe database with resources from locally grown fruit and vegetables and USDA commodity products. And coming soon, Farm To School initiatives.
All menus are created through our USDA-approved nutritional analysis software to make sure that all comply and meet age-appropriate targets for calories, total fat (30% or less) and saturated fat (10% or less). Our nutritional analysis also makes sure that our menus provide the proper levels of protein, vitamins, fiber, minerals, calcium and sodium for our students.
Please see our Meal Shaming Policy, where our goal is to ensure that students are not shamed or treated differently for paid/unpaid meal fees.
Coxsackie-Athens Central School District is committed to the optimal development of every student. To achieve personal, academic, developmental and social success, we need to create positive, safe and health promoting learning environments at every level, in every setting, throughout the school year. Please see our Wellness Policy for more information.
If we can be of any further assistance, please contact Mary DiStefano at 518-731-1821 or [email protected].
In accordance with federal civil rights law and U.S. Department of Agriculture (USDA) civil rights regulations and policies, this institution is prohibited from discriminating on the basis of race, color, national origin, sex (including gender identity and sexual orientation), religious creed, disability, age, political beliefs, or reprisal or retaliation for prior civil rights activity.
Program information may be made available in languages other than English. Persons with disabilities who require alternative means of communication to obtain program information (e.g., Braille, large print, audiotape, American Sign Language), should contact the agency (state or local) where they applied for benefits. Individuals who are deaf, hard of hearing or have speech disabilities may contact USDA through the Federal Relay Service at (800) 877-8339.
To file a program discrimination complaint, a Complainant should complete a Form AD-3027, USDA Program Discrimination Complaint Form which can be obtained online at: https://www.usda.gov/sites/default/files/documents/USDA-OASCR%20P-Complaint-Form-0508-0002-508-11-28-17Fax2Mail.pdf, from any USDA office, by calling (833) 620-1071, or by writing a letter addressed to USDA. The letter must contain the complainant's name, address, telephone number, and a written description of the alleged discriminatory action in sufficient detail to inform the Assistant Secretary for Civil Rights (ASCR) about the nature and date of an alleged civil rights violation. The completed AD-3027 form or letter must be submitted to:
mail:
Food and Nutrition Service, USDA
1320 Braddock Place, Room 334
Alexandria, VA 22314; or

fax:
(833) 256-1665 or (202) 690-7442; or

email:
[email protected]

This institution is an equal opportunity provider.