Thank you State Telephone for helping us put up our new banners and wind screen. Very Much appreciated.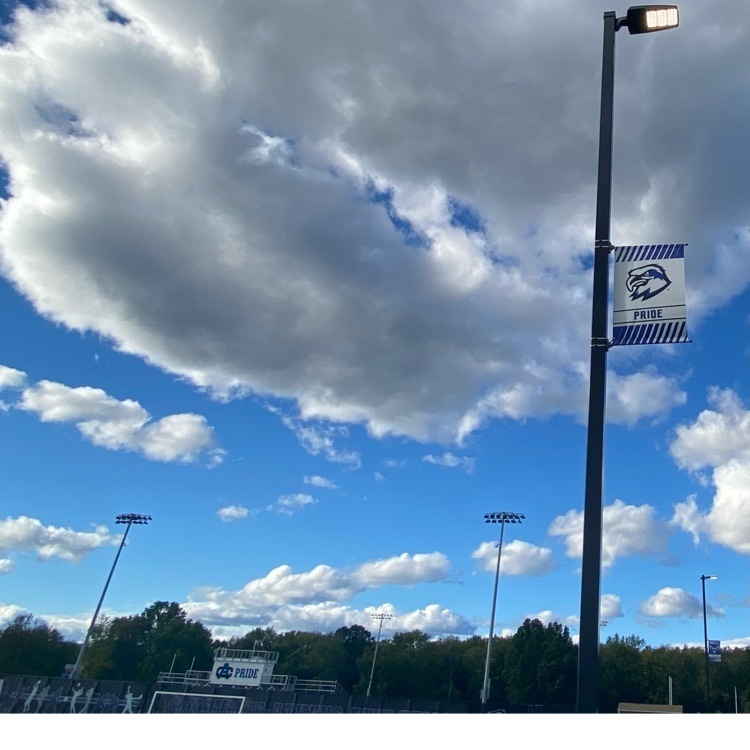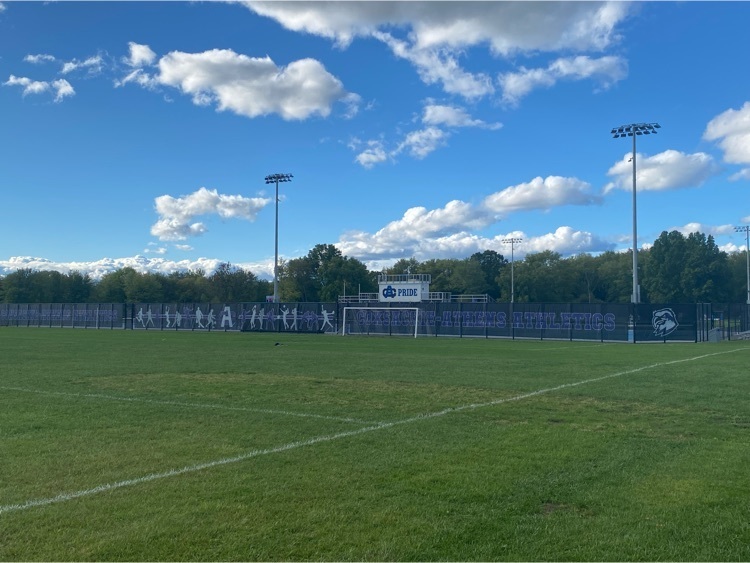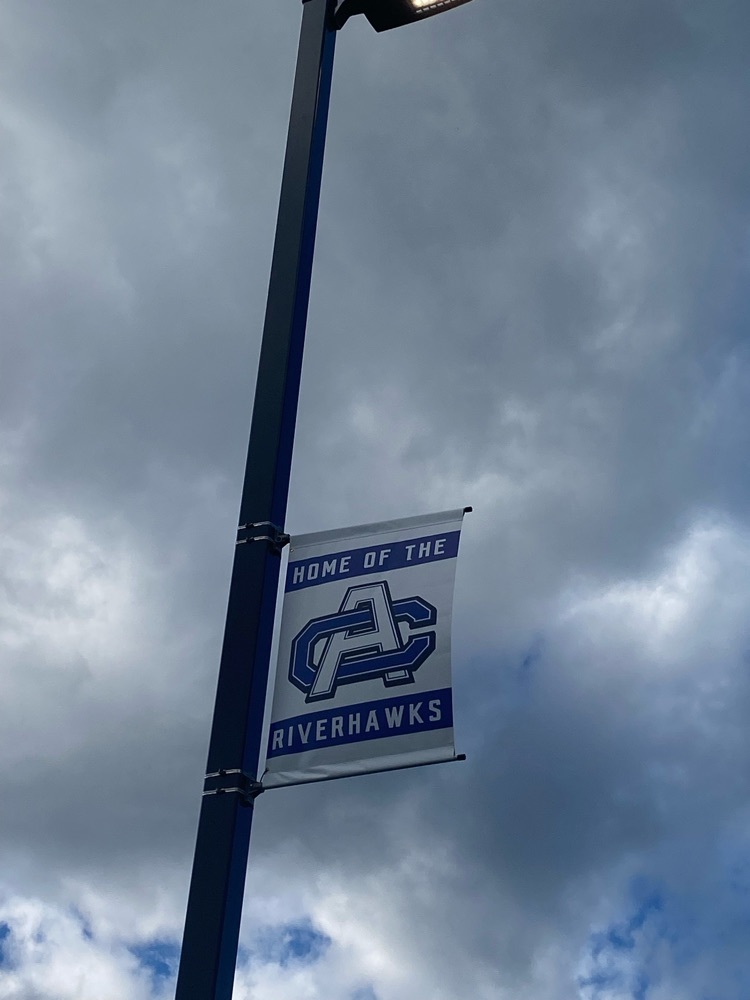 X Country runners competing on our home course. We welcome the public to access our nature trails when school is not in session. #riverhawksproud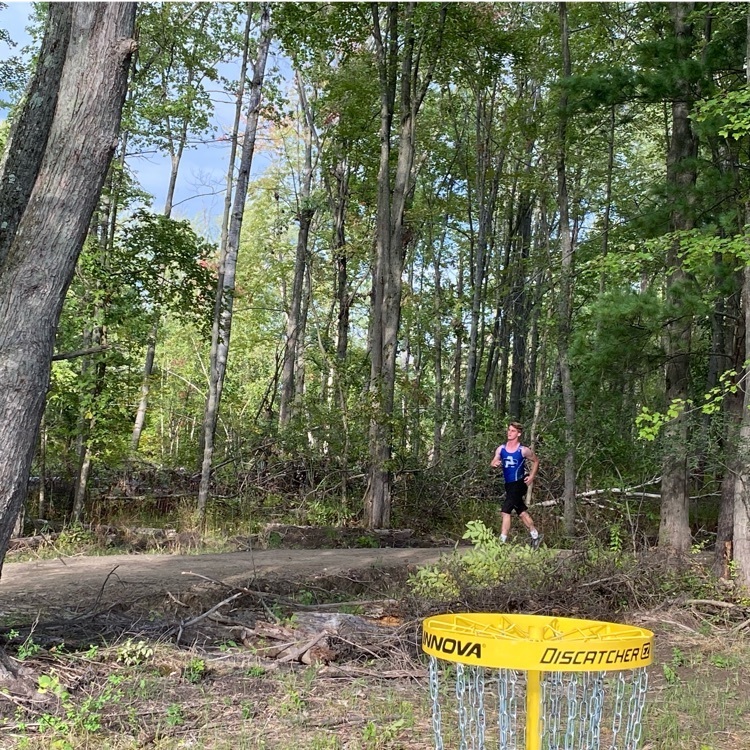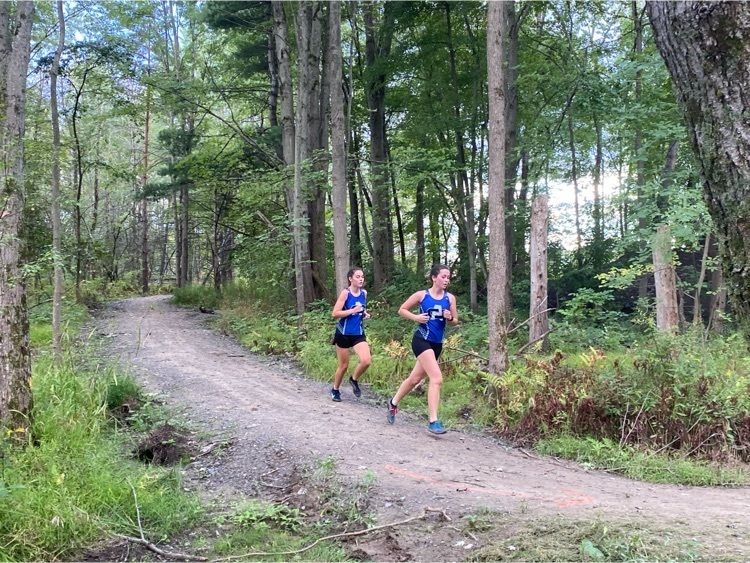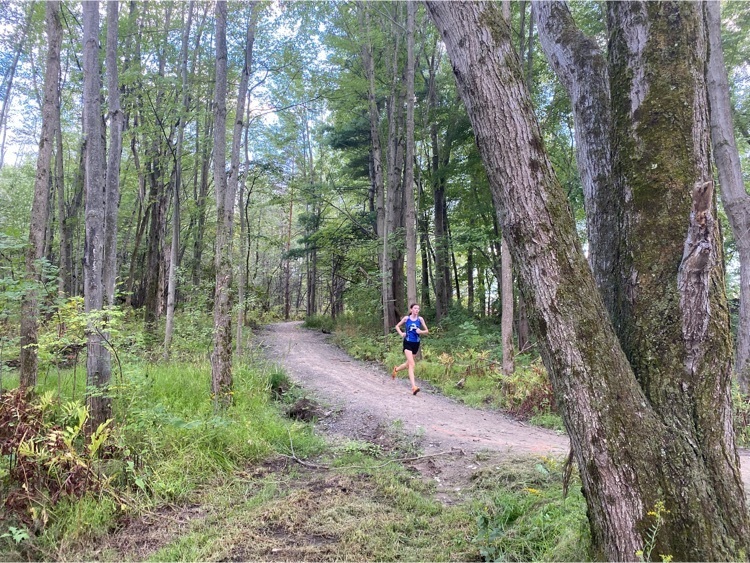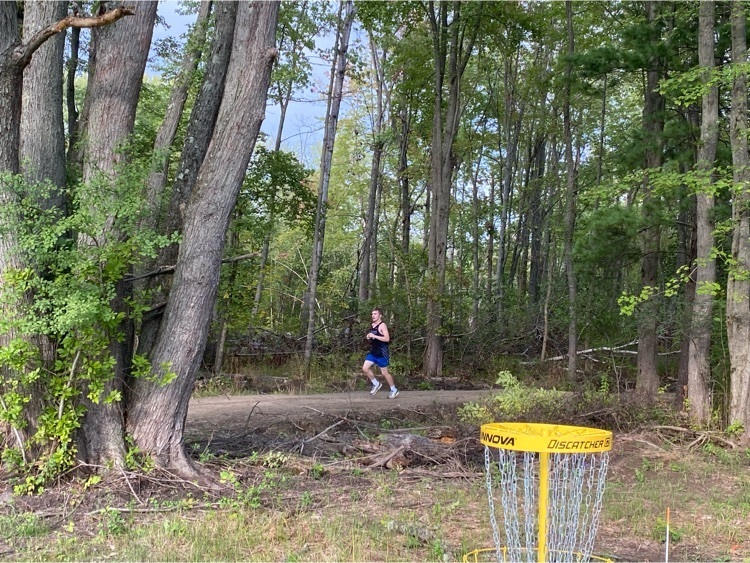 FLASH SALE! Grab your C-A apparel now. Sale ends 10/7.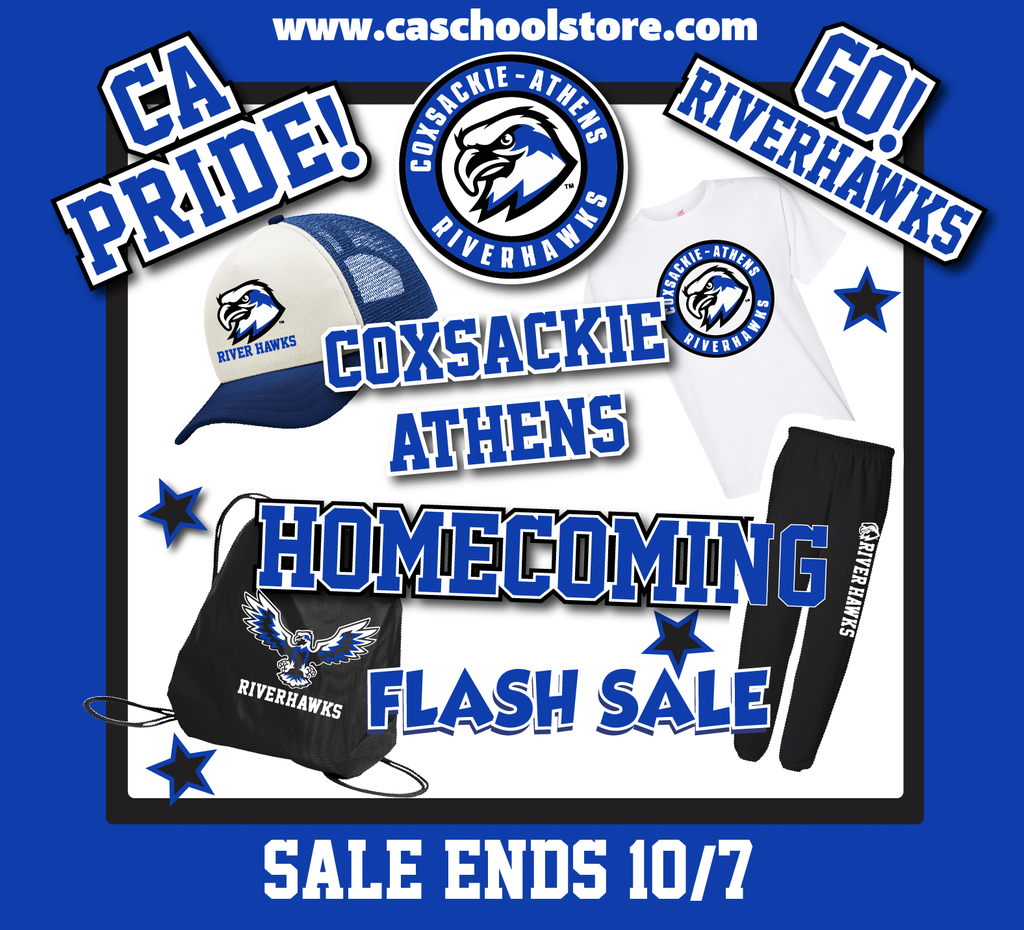 Mark your calendars for C-A's homecoming weekend events!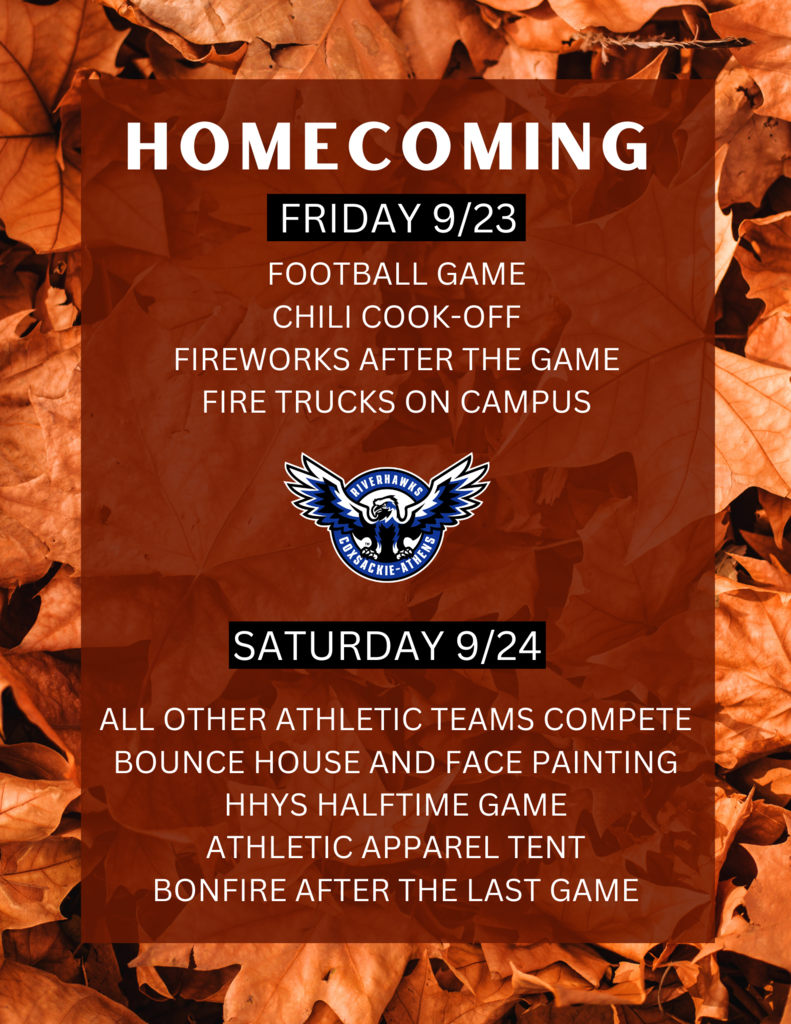 First graders hiking on the nature trail during PE class today. They are "off to great places."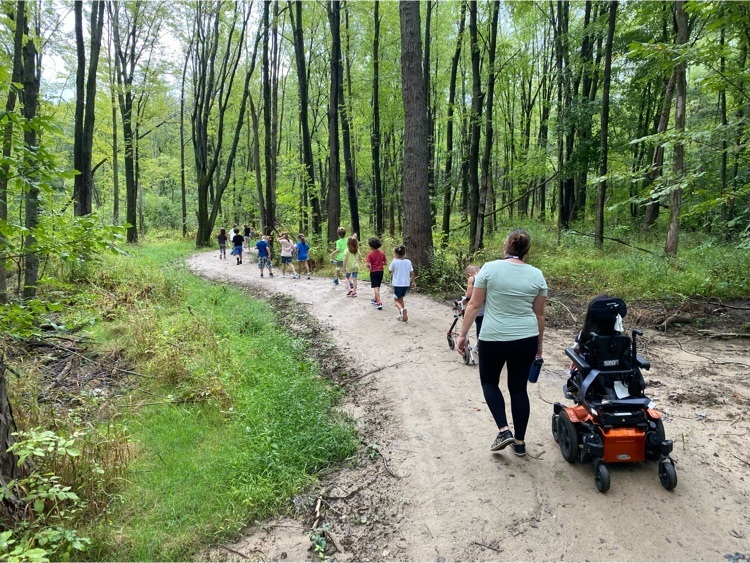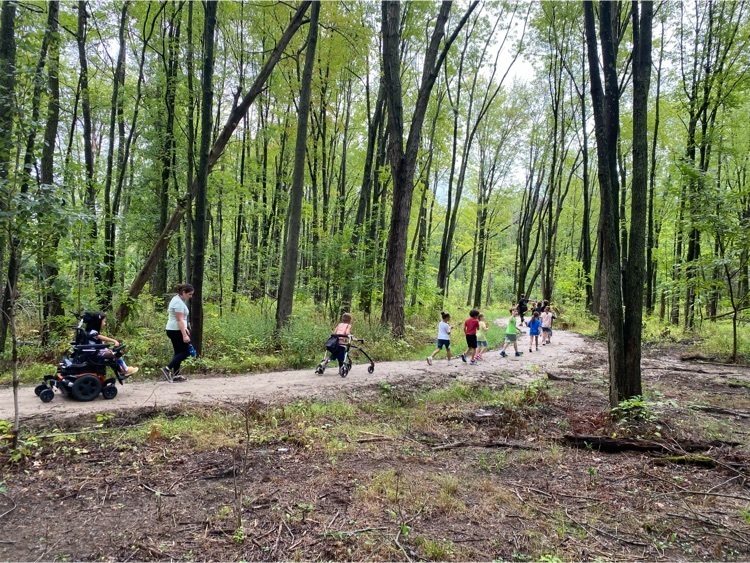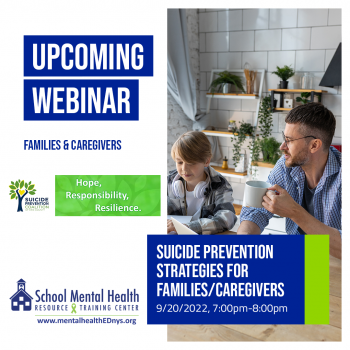 Shawna's Secret is an interactive search of a staged teenagers bedroom to understand signs and symptoms of substance use and abuse. Join us October 5th at 6:00 PM in the High School Auditorium for this FREE Adult Only educational program.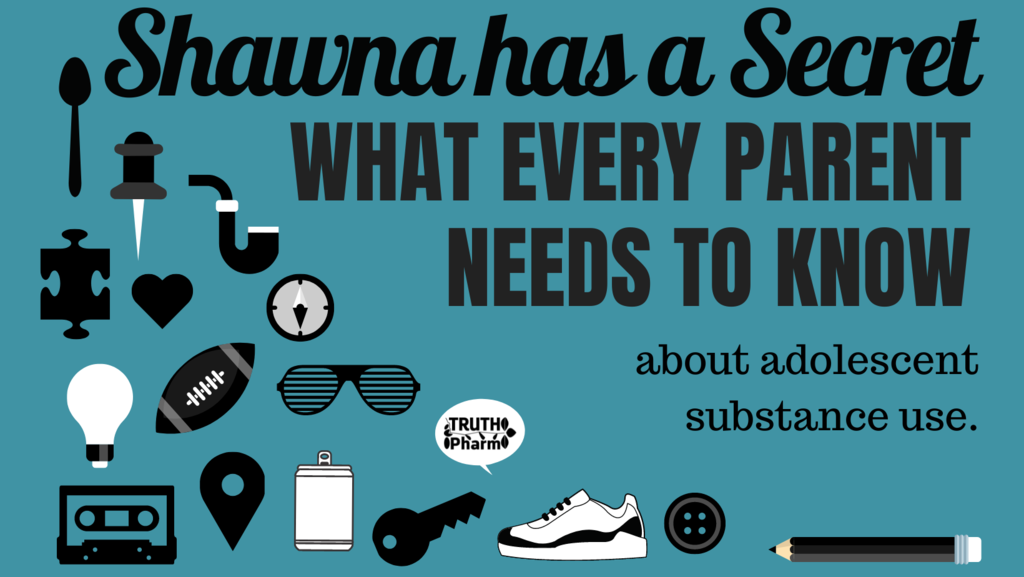 Nurse Substiutes needed along with subs in all areas. Apply by calling 518-731-1710 or email Elizabeth Liberti at
liberie@cacsd.org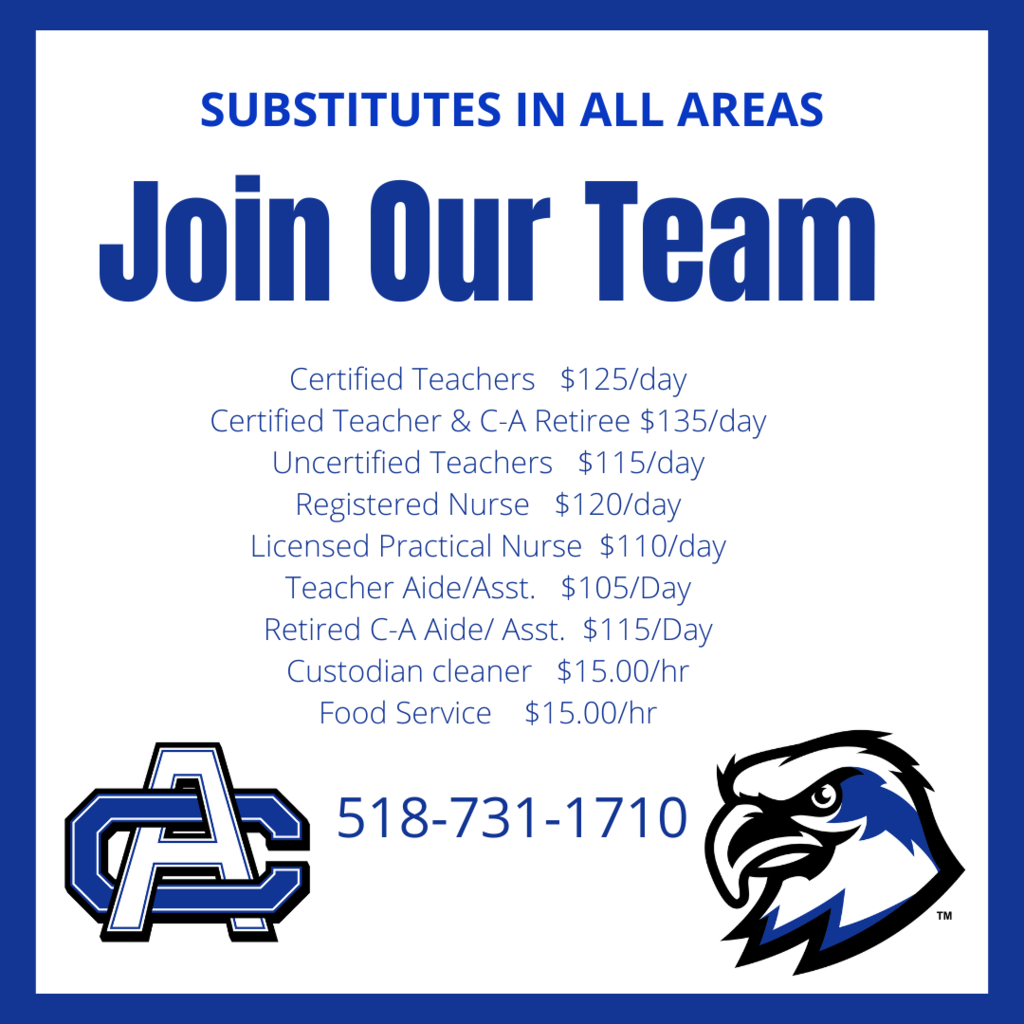 Today's Field Hockey Game, Girl's Tennis Match, and all Modified Practices are cancelled for today. Cross Country is still on as of now.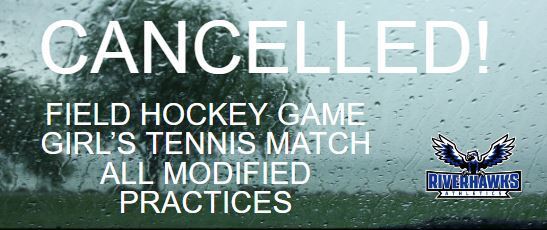 IMMEDIATE OPENINGS: FT Teacher Aides Cleaner Food Service Substitutes in all areas Apply by calling the district offce at 518-731-1710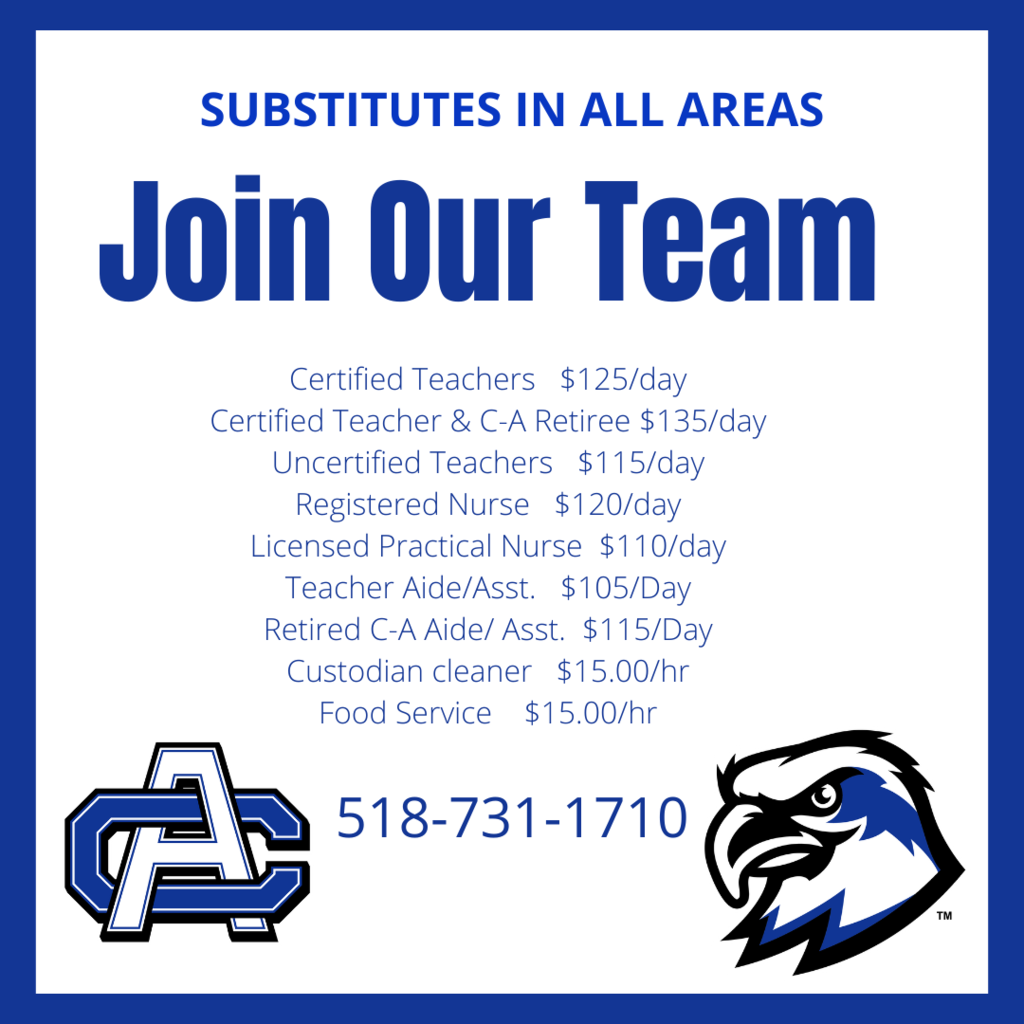 NYSDOH will be hosting a vaccination clinic at Coxsackie-Athens CSD on Thursday September 1st for the community from 1:00pm-6:00pm in the Middle School Gym. This clinic includes vaccinations/boosters for 12 + and vaccinations for 5-11 year old's and 6 months-4 year old's (Moderna). Please see attached flyer for more details.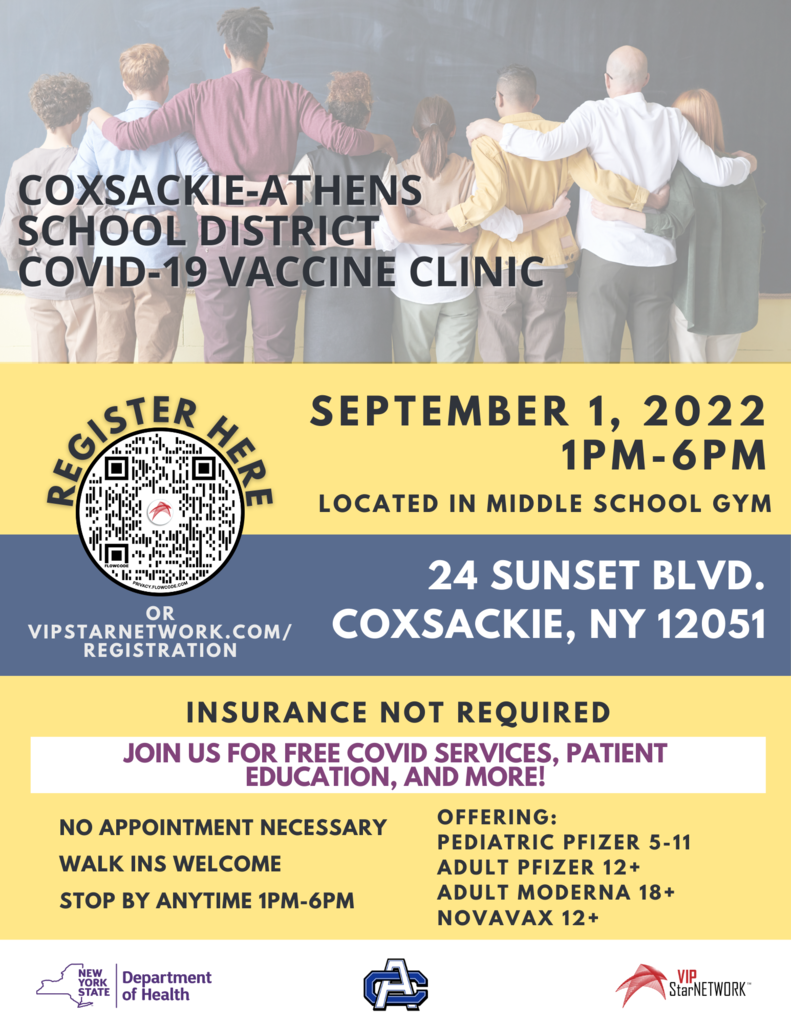 Good luck to all the C-A athletes and coaches starting the Fall 2022 season today. Have fun and enjoy every minute.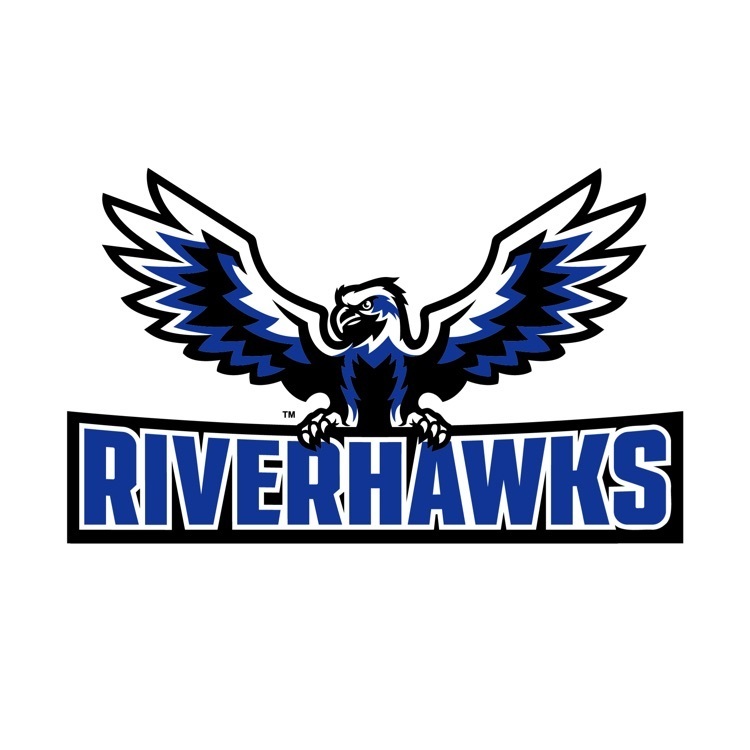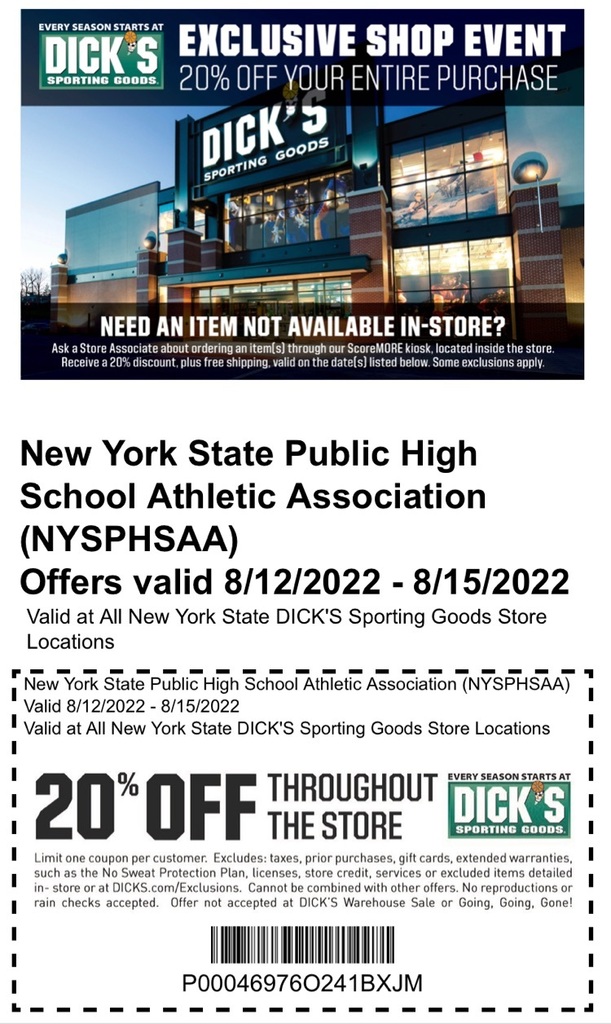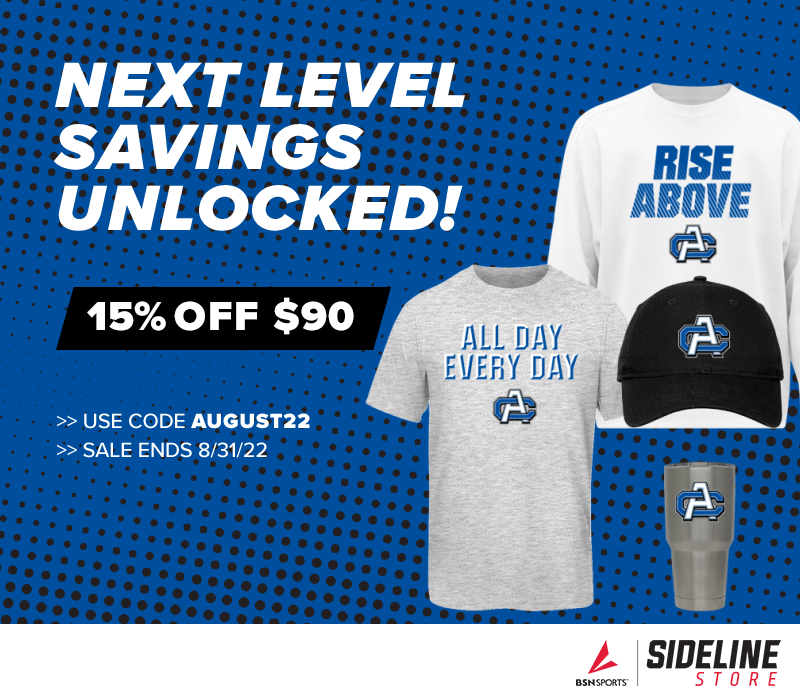 C-A has been awarded School of Distinction status by having 100% of our varsity teams qualify for and receive the Scholar-Athlete team award during their respective sports seasons in 2021-22. The NYSPHSAA recognized 88 schools across the state(11 from section 2) for this award. Congratulations to all our scholar athletes and coaches and teachers. A team effort to be proud of.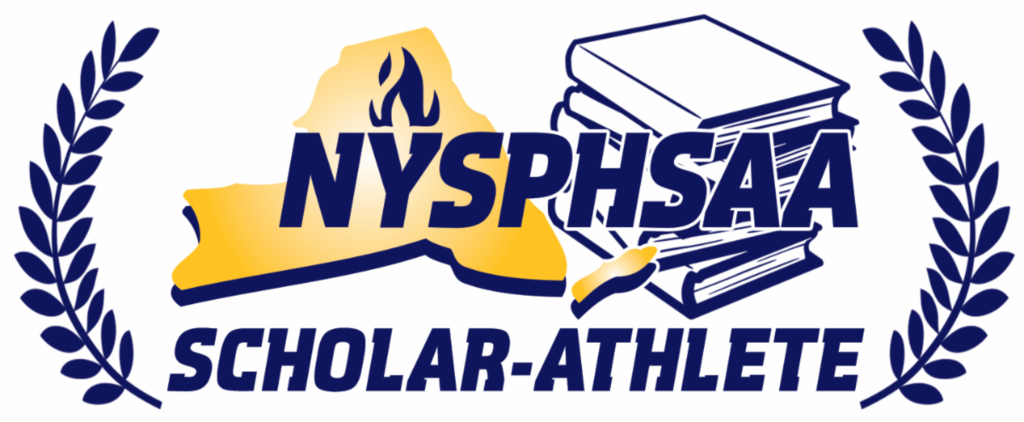 REMINDER! 📢 Technology Surplus Sale ONE DAY ONLY - August 4th 10am - 1pm High School Library iPad Air 2 "as is" $25 Case $5 First come first serve, while supplies last. CASH ONLY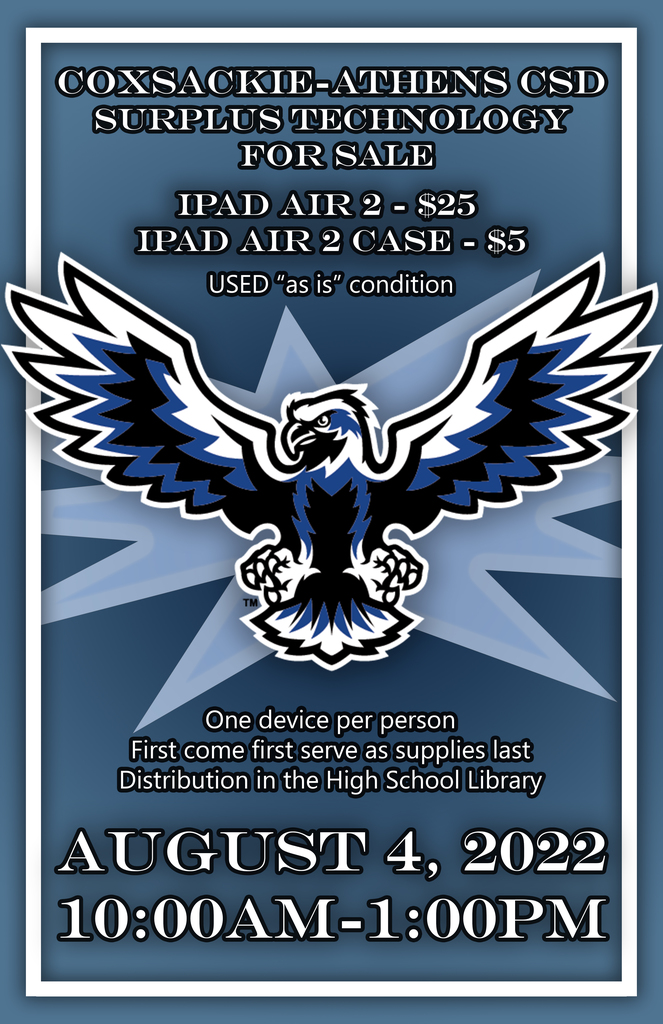 Nationally Recognized for Being Future Directed.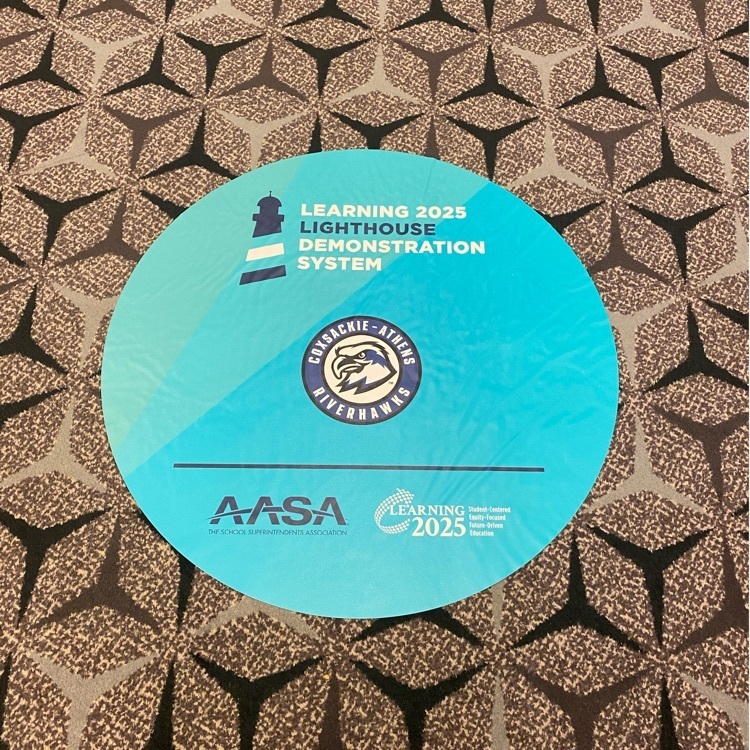 COXSACKIE-ATHENS SURPLUS TECHNOLOGY FOR SALE! iPad Air - $25 Case - $5 One device per person. Come to the High School Library August 4th 10am - 1pm. First come first serve while supplies last! Questions? Contact Nicole Lindeman at
lindemann@cacsd.org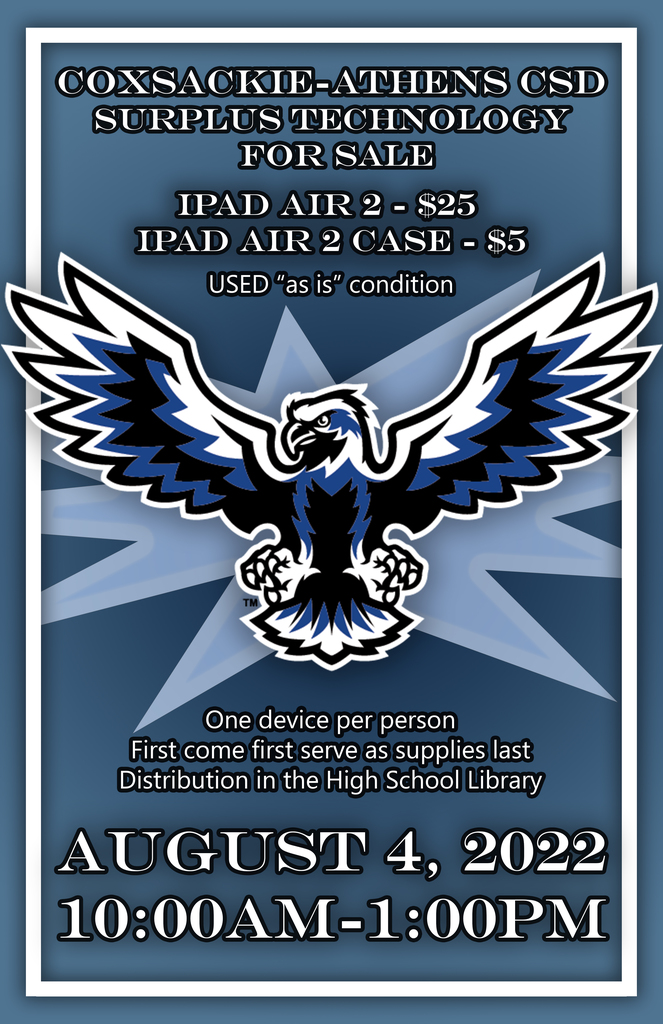 SUBSTITUTES IN ALL AREAS: Consider being a substitute in our schools. Apply Today to be ready for the start of school. Call 518-731-1710 or email
libertie@cacsd.org
Rates: Certified Teachers: $125/day Certified Teacher & C-A Retiree: $135/day Uncertified Teachers: $115/day Registered Nurse: $120/day Licensed Practical Nurse: $110/day Teacher Aide/Assistant: $105/Day Retired C-A Aide/ Assistant: $115/Day Custodian cleaner: $15.00/hr Food Service: $15.00/hr Event Chaperones: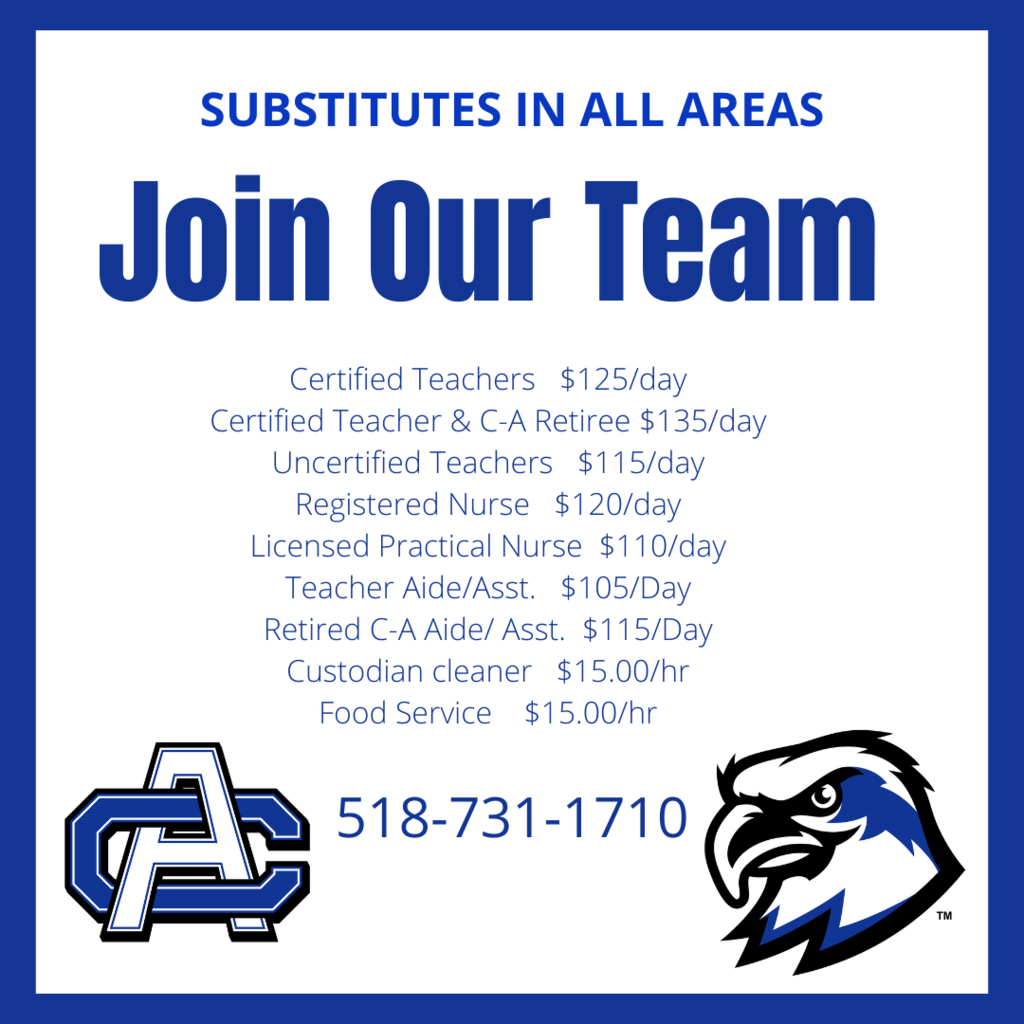 Our phone system will not be operating this afternoon as a result of work being completed on our electrical systems. We apologize for any inconvenience this may cause. Thank you for your patience.